Yen Slightly Down Amid BOJ Governor Kuroda's Speech
[center]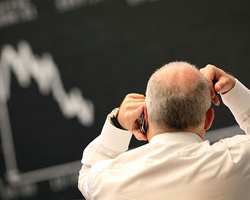 [/center]
In early Asian deals on Tuesday, the Japanese yen declined slightly following the speech of Bank of Japan governor Haruhiko Kuroda in the Parliament.
Kuroda told that he will consider the extension of bond maturities and the possibility of more purchases in the asset purchase program.
He added that BoJ's 2% inflation goal can be attained as other central banks have reached the target in 2 years.
The yen is now trading at 94.33 against the greenback, 121.31 against the euro, 143.12 against the pound and 99.41 against the franc.
Around 9:20 pm ET, the yen slipped to 98.82 against the aussie, 78.85 against the kiwi and 92.45 against the loonie.
More Forex News - at

instaforex.com