This section will be dedicated to analytics and forecast of the financial market from LiteForex Company.
EUR/USD: Technical analysis of 23.05
1. Current trend
Look at the four-hour chart of the pair EUR/USD. Since the beginning of the month the pair has moved in the downward channel. Yesterday the "bulls" tried to leave the channel and change the trend; however they failed, as resistance levels, which coincided with Fibonacci 50.1 and 61.8 blocked the way. Most indicators show further decline in rate. All three moving average lines are lined up in the downward order. The signal line and histogram are in the negative zone. Stochastic is in the oversold zone; both lines of the indicator are directed downward, indicating the decline.
2. Levels of support and resistance
The nearest support level is 1.2825. Next after it will be 1.2760 – it is the key level and if it is broken down, the price will go further down. Resistance levels are 1.2940 and 1.2990, which have recently prevented the rise in price.
3. Trading tips
The most feasible scenario is the decline of rate up to the level of 1.2760. It is also possible that the price will move in the channel of 1.2940 -1.2825; therefore it makes sense to set sell limits at the upper boundary.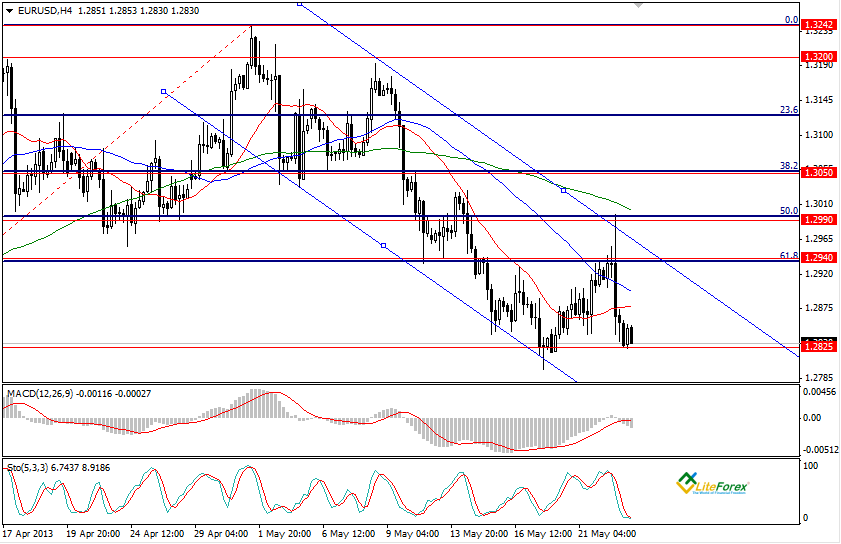 Ilya Lashenko
Analyst of LiteForex Group of Companies