New Zealand Holds Official Cash Rate Steady At 1.75%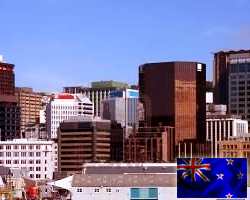 The Reserve Bank of New Zealand on Wednesday kept its Official Cash Rate at the record low of 1.75 percent for the 15th straight meeting.
The decision was in line with expectations following a 0.25 percent rate cut in November 2016.
The central bank has pared a collective 0.50 percent from its benchmark in the last 25 months, lowering the rate in six of the last 22 meetings after six straight sessions with no change.
GDP growth is expected to pick up through 2019 and the OCR is expected to be unchanged through this year and into 2020, RBNZ Governor Adrian Orr noted.
"Trading-partner growth is expected to further moderate in 2019 and global commodity prices have already softened, reducing the tailwind that New Zealand economic activity has benefited from," Orr said. "The risk of a sharper downturn in trading-partner growth has also heightened over recent months."
Core consumer prices are expected to gradually rise to the mid-point of the central bank's target range at 2 percent - although inflation could rise faster if cost increases are passed on.
"There are upside and downside risks to this outlook," Orr said. "A more pronounced global downturn could weigh on domestic demand, but inflation could rise faster if firms pass on cost increases to prices to a greater extent."
He added that the direction of the next move could be up or down.
"We will keep the OCR at an expansionary level for a considerable period to contribute to maximizing sustainable employment and maintaining low and stable inflation," Orr said.
News are provided by


Insta

Forex.