Japan M2 Money Stock Gains 2.9% On Year In August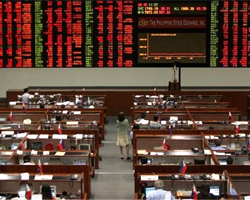 The M2 money stock in Japan was up 2.9 percent on year in August, the Bank of Japan said on Tuesday - coming in at 1,006.1 trillion yen.
That was unchanged from the July reading following a downward revision from 3.0 percent.
The M3 money stock was up an annual 2.5 percent at 1,337.7 trillion yen - also unchanged from the previous month following a downward revision from 2.6 percent.
The L money stock was up 2.2 percent to 1,782.7 trillion yen, down from 2.3 percent a month earlier.
News are provided by


Insta

Forex.