[AccentForex] Deposit Bonus +40%, Cash Bonus +35%, STP Accou

Posted:
Wed May 29, 2013 2:22 am
[CENTER]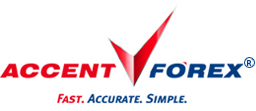 [/CENTER]
[url="http://accentforex.com/en/"][SIZE="5"][CENTER]About Accent Forex[/CENTER][/SIZE][/url]
The primary purpose of AccentForex.com is providing high-quality services in the field of Internet-trading.
Key priorities for the broker to work with Clients is prompt execution of all warrants and requests the client, the maximum precision in the services offered, ease of use products. Professionalism, transparency, and customer focus - the main principles of work at all stages of opening an account before the withdrawal of profits.
[url="http://accentforex.com/en/about/advantages.html"][SIZE="5"][CENTER]Advantages of Accent Forex[/CENTER][/SIZE][/url]
Initial deposit from $10;
A possibility to open positions minimum trade size is 0.01 lots;
Narrow fixed and dynamic spreads (starting from 0.1 pips);
Flexible leverage from 1:1 to 1:500;
No hedging margin;
Instant Execution. No slippage, minimum delay;
No Dealing Desk means No Dealer Intervention ;
Hedging of positions from 0,1 lot to interbank market;
Hedging of positions to marketmakers;
Automatic trading is available (trading with trading robots, advisors, experts, EAs);
Scalping is available (High Frequency Trading);
64 currency pairs available;
[url="http://accentforex.com/en/contactsm.html"][SIZE="5"][CENTER]Contact Us[/CENTER][/SIZE][/url]
Head Office Accent Forex

SE10 0JA 17 Union Park

LONDON, UK

Skype: accentforex

Phone: +44 20 8144 4026

email:

[email protected]

YM: introducers.accentfx

Indonesia

Jl. Guwo Permai 1 – Tegalrejo – Argomulyo

Salatiga – Jawa Tengah - Indonesia

email:

[email protected]
[CENTER][COLOR="#FF0000"][url="http://accentforex.com/en/contests"]

Deposit Bonus +40%, Cash Bonus +35%, STP Account with spread from 0,1

[/url][/COLOR][/CENTER]