Dollar Gaining Ground On Strong Consumer Sentiment Data
[center]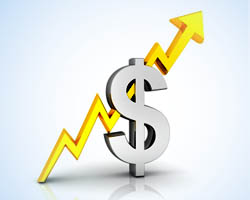 [/center]
The dollar is climbing against all of its major competitors at the end of the trading week.
The stronger than expected increase in U.S. consumer confidence helped to assure investors of recovery in the U.S. economy, following the release of some weak data in recent days.
Consumer sentiment in the U.S. has seen a substantial improvement in the month of May, according to a report released by Thomson Reuters and the University of Michigan on Friday, with the consumer sentiment index rising to its highest level in nearly six years.
More Forex News - at

instaforex.com