Australia's Service Sector Growth Moderates In July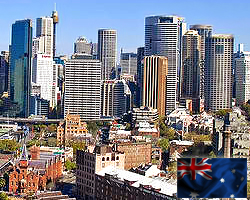 Australia's service sector growth momentum slowed at the start of the third quarter driven by a weakening trend in new business inflows, data from IHS Markit showed Monday.
The Commonwealth Bank of services business activity index fell to 52.3 in July from 52.6 in June.
The overall sales growth moderated in July as domestic demand conditions softened despite a solid increase in new export business. Further, service related jobs fell at the steepest pace in the series history.
On the price front, data showed that input price inflation was the fastest for nine months driven by greater energy costs. Meanwhile, output price inflation remained moderate in July.
Service providers remained upbeat about longer-term prospects as sentiment towards the year-ahead outlook stayed in positive territory. Reflecting softer expansions in manufacturing and services, the composite output index declined to 52.1 in July from 52.5 in June.
News are provided by


Insta

Forex.