BoJ Minutes: Japanese Economy Continues To See Moderate Expansion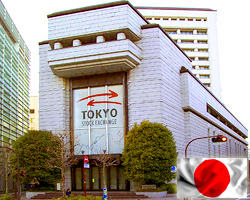 Members of the Bank of Japan's monetary policy meeting said that Japan's economic expansion is continuing at an acceptable pace, minutes from the bank's meeting on July 30 and 31 revealed on Tuesday.
At the meeting, the central bank retained its massive monetary stimulus as expected, including the -0.1 percent interest rate on current accounts that financial institutions maintain at the bank.
"The staff explained that one option would be to indicate that the Bank intended to maintain the current extremely low levels of short- and long-term interest rates for an extended period of time, taking into account uncertainties regarding economic activity and prices," the minutes said.
The bank will continue to purchase government bonds so that the yield on the 10-year Japanese government bonds remains at around zero percent.
The BoJ is set to conduct purchases of Japanese government bonds in a flexible manner so that the outstanding amount will increase at an annual pace of about JPY 80 trillion.
Annual inflation is expected to gradually continue rising towards the target goal of 2 percent, the minutes said. The inflation outlook was downgraded, while maintaining growth projections.
The inflation forecast for fiscal 2018 was trimmed to 1.1 percent from 1.3 percent. Likewise, the projection for fiscal 2019 was lowered to 1.5 percent from 1.8 percent and that for 2020 to 1.6 percent from 1.8 percent.
"With regard to the outlook, the year-on-year rate of change in the CPI (all items less fresh food) was likely to increase gradually toward 2 percent, mainly on the back of a rise in medium- to long-term inflation expectations with the output gap remaining positive," the minutes said.
At the same time, the bank maintained its growth forecast for both fiscal 2019 and fiscal 2020 at 0.8 percent.
Overseas economies are generally seeing continued growth, the minutes said, although global financial markets are intermittently seeing periods of instability.
"The Bank will examine the risks considered most relevant to the conduct of monetary policy and make policy adjustments as appropriate," the minutes said.
Also on Tuesday, the central bank said that producer prices in Japan were up 1.3 percent on year in August - exceeding expectations for an increase of 1.1 percent, which would have been unchanged from the July reading.
On a monthly basis, producer prices were unchanged after rising 0.1 percent in the previous month.
Among the individual components, prices were up for advertising services, information and communications and real estate.
Prices were down for architectural services and hotels.
News are provided by


Insta

Forex.