South Korea Consumer Confidence Weakens Further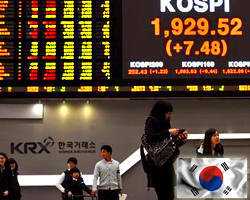 South Korea's consumer confidence weakened for the third straight month in August, survey data from Bank of Korea showed Tuesday.
The consumer sentiment index dropped to 99.2 in August from 101.0 in July.
Consumer sentiment regarding current living standards was 2.0 points down from the preceding month at 89, while that concerning their future outlook was unchanged at 97.
Consumer sentiment as to future household income was 1.0 point lower than in the month before at 98, and that concerning their future spending one point higher at 106.
The index measuring current domestic economic conditions slid to 70 from 77 and that regarding future domestic economic conditions weakened from 87 to 82.
The expected inflation rate over the following year was 2.7 percent.
The survey was conducted among 2,200 households between August 13 and 20.
News are provided by


Insta

Forex.