German Business Sentiment Drops - Ifo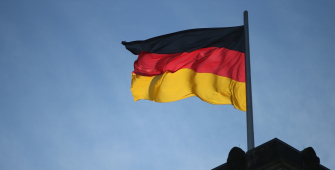 Sentiment among German businesses fell in April, according to a closely watched survey, with economists raising questions whether the eurozone's biggest economy is slowing down.
The Ifo Institute's business climate gauge slipped to 102.1 in April from 103.3 in March, recording the fifth straight month of declines.
Economists said the results pointed to a mixed picture for the German economy, a key pillar of the euro zone's economic health.
Deteriorating sentiment was seen in both the manufacturing and services sectors, with the index integrating the latter sector for the first time this month.
Clemens Fuest, president of the Ifo Institute, said that the numbers were disappointing and pointed to a number of challenges for the German economy. Fuest said that the index showed a "cooling down" rather than a "slowing down" in the economy and a degree of "normalization." "It's possible we've seen the peak of the upswing," he added.
Ifo's gauge underwent a significant revamp in April. The large German services sector was added to the main index, which previously focused on industries like manufacturing and construction, and the base year was swapped from 2005 to 2015.
The changes in methodology affect the levels of the index. The March reading, for instance, was changed from 114.7. Ifo noted when it announced its decision that the lower reading "is purely a base-year effect and not a plunge in the business cycle."
Still, the decline in April highlights how the eurozone's biggest economy has got off to a bumpy start this year after a sharp acceleration in 2017.
Prime News are provided by

Insta

Forex.