U.S. Regulators Halt Trading of Crypto Company Shares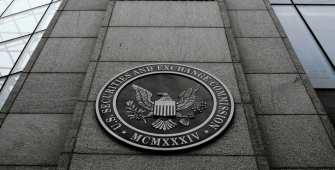 The U.S. Securities and Exchange Commission has suspended trading in shares of Crypto Company, whose stock value has surged more than 2, 000 percent this month due to the bitcoin mania, stating it was concerned over the possibility of market manipulation.
The California-based company said it is building a cryptocurrency trading and advisory business, is one of some of the previously obscure stocks that have drawn the attention of regulators for volatile price movements, as investors track down equities that might gain from the hype around digital currencies.
In a statement issued by SEC on Tuesday, the regulator said it was worries regarding the accuracy and the sufficiency of the information in the markets regarding payments for promotion of the firm and plans by company insiders to auction shares.
The U.S. regulator added that questions have also been raised about potentially manipulative deals in the firm's stock in November 2017.
The company said it would be releasing a statement in reaction to the SEC suspension but declined to issue more comments. The regulator said its suspension would be in place until January 3.
Prime News are provided by

Insta

Forex.