Daily analysis of EUR/JPY for March 5, 2018
EUR/JPY This cross pair is a weak market. It is interesting to see the market is engaged in a long, protracted bearish movement. Since the beginning of February, at least, 700 pups have been shed. In the past few weeks, short-term rallies have been invariably followed by further southwards movements.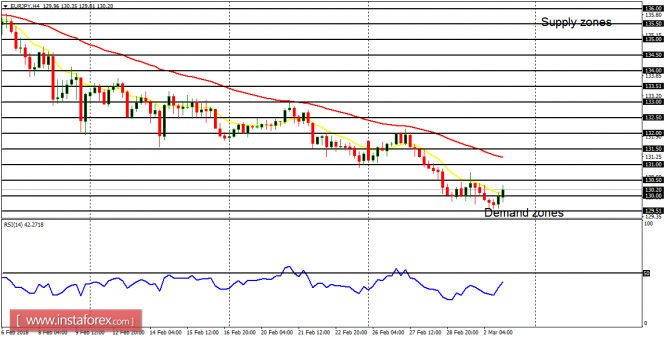 There is currently a Bearish Confirmation Pattern in the market. The price would continue moving downwards towards the demand zones at 130.00, 129.50 and 129.00. Nonetheless, a strong rally is in the offing, as the outlook on EUR pairs is bullish for this week.
*The market analysis posted here is meant to increase your awareness, but not to give instructions to make a trade.