Forex Analysis & Reviews: Forecast for EUR/USD on April 27, 2022
The euro was ahead of our bold forecasts. We expected an attack on the target level of 1.0636 at the Federal Reserve meeting, but the price reached it last night, and at the point of intersection of the level with the lower border of the Fibonacci channel, marked in green on the daily chart. Consolidating below 1.0636 (March 2020 low) opens the way for the euro to parity. The first target is 1.0493 (February 2017 low).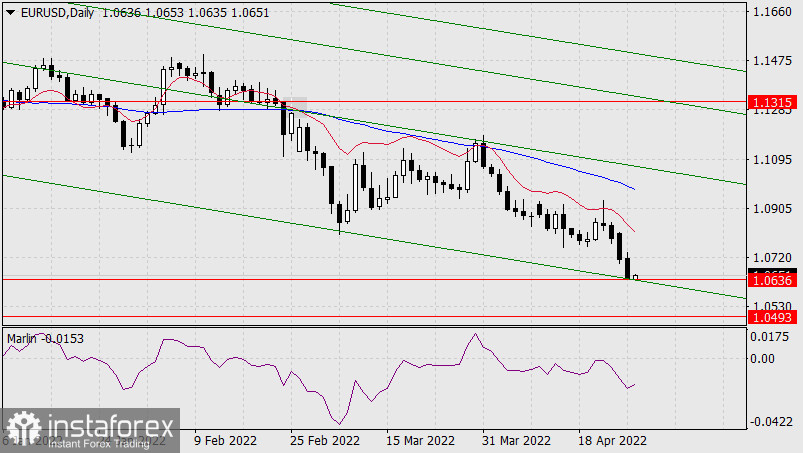 On the four-hour chart, the price lingers at the reached level with a slight upturn of the Marlin Oscillator. Here, however, there may still be at least a slight correction in depth, in the form of consolidation, to give the oscillator a little rise before further decline. But if it does not exist, then after settling under 1.0636, we are waiting for further movement to 1.0493.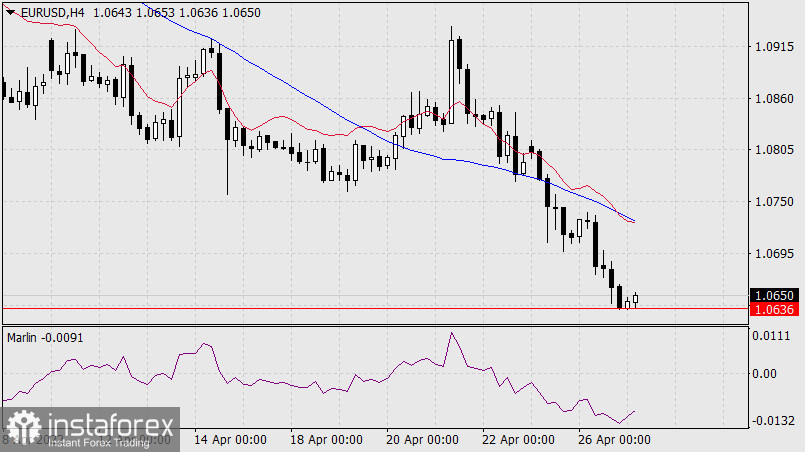 Analysis are provided by

Insta

Forex.