Forex Analysis & Reviews: Forecast for GBP/USD on July 21, 2022
The British pound has already tuned in to a breakthrough to the upside, it is only waiting for a signal from external markets. But in order to justify the optimism, the price needs to settle above the MACD line and the target level of 1.2100. Then the first growth target will be the level of 1.2250. But, despite the strong desire of the Marlin Oscillator to get ahead of the price movement, it still remains in the downward trend zone.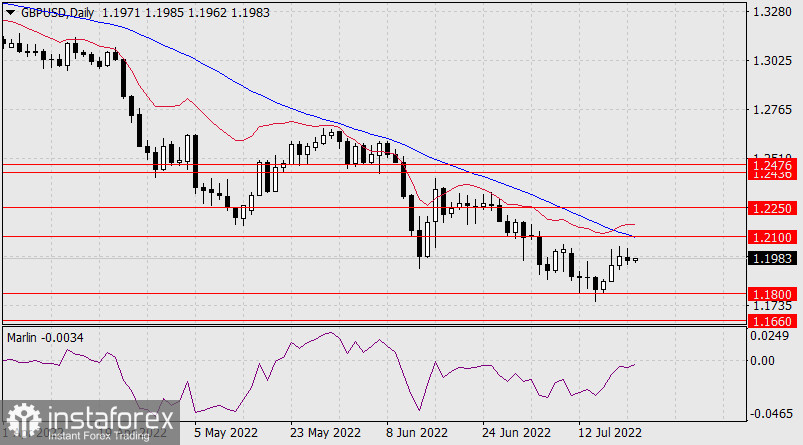 In order to support the price, the Marlin of the daily scale should move into the positive area. A reversal into a new wave of decline may follow from the level of 1.2100. The British currency is completely in an upward position on the H4 chart: the price is turning above the balance and MACD lines, the Marlin Oscillator is also turning up without leaving the rising trend zone. The departure of the price under the MACD line (1.1920) will be the beginning of the downward movement in the medium-term.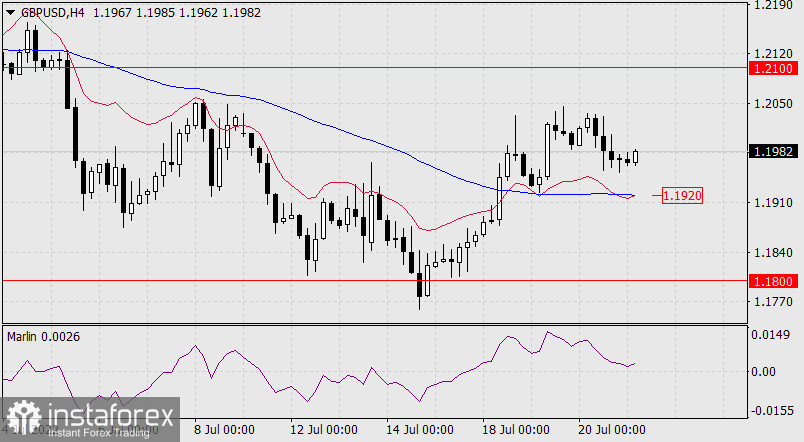 *The market analysis posted here is meant to increase your awareness, but not to give instructions to make a trade.
Analysis are provided by

Insta

Forex.
https://ifxpr.com/3PHkniS