Winners of Miss Insta Asia 2017 awarded
In Moscow winners of the 8th season of the international pageant were honored at the grand ceremony which was sparkling with festive air ahead of the New Year.
All five winners arrived at the capital city of Russia to manifest their beauty and celebrate their triumph. Yulia Grebennik was declared the beauty queen of Miss Insta Asia 2017 and was presented with a great prize - $20,000 on her trading account. Interestingly, none of the winners has had trading experience on Forex. However, the girls expressed the intention to learn trading with InstaForex. Indeed, the girls have been already provided with the solid start-up capital. Let's wish them good luck! Perhaps, after a while these girls will be memorable not only as the most beautiful participants of Miss Insta Asia 2017, but they will be well-known as successful traders.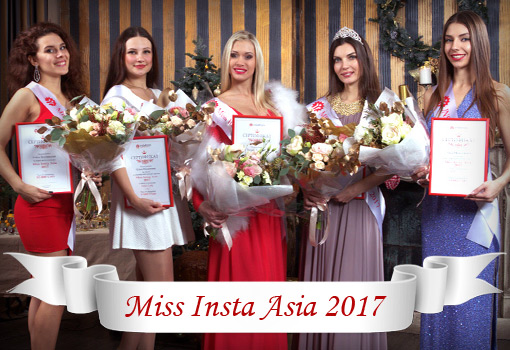 Here is an announcement for all those who are eager to enter their names in the history of the popular online pageant and for admirers of female beauty from around the world. Let us remind you that registration for the next season of
Miss Insta Asia
. has already kicked off. The prize pool of $45,000 is allocated for the 9th season in 2018.
More information and photos on the main
site
of the contest.